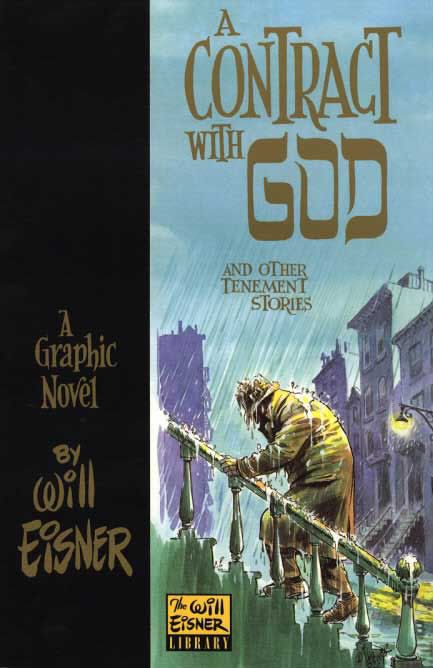 Foi anunciado por Denis Kitchen na Comic Con (curiosamente na cerimónia dos Eisner Awards) que a banda desenhada do lendário Will Eisner, 'Um Contrato com Deus' publicada em 1978, vai ter direito a uma adaptação cinematográfica.


A novela gráfica, que em quatro capítulos distintos retrata a vida de imigrantes no bairro de Bronx em Nova Iorque durante a 'grande depressão', vai também servir desse método para inspiração ao modelo do filme, que também será dividido em quatro segmentos distintos mas relacionados, sendo cada um realizado por um realizador independente diferente, são eles: Alex Rivera (A Contract With God), Tze Chun (The Street Singer), Barry Jenkins (The Super) e Sean Baker (Cookalien).

O projecto será produzido e escrito por Darren Dean e está previsto a estar finalizado para estrear durante o ano de 2011. Após a desgraça que foi a adaptação de The Spirit, parece que finalmente a obra de Will Eisner terá aqui o tratamento merecido em questões de adaptação para o grande ecrã.