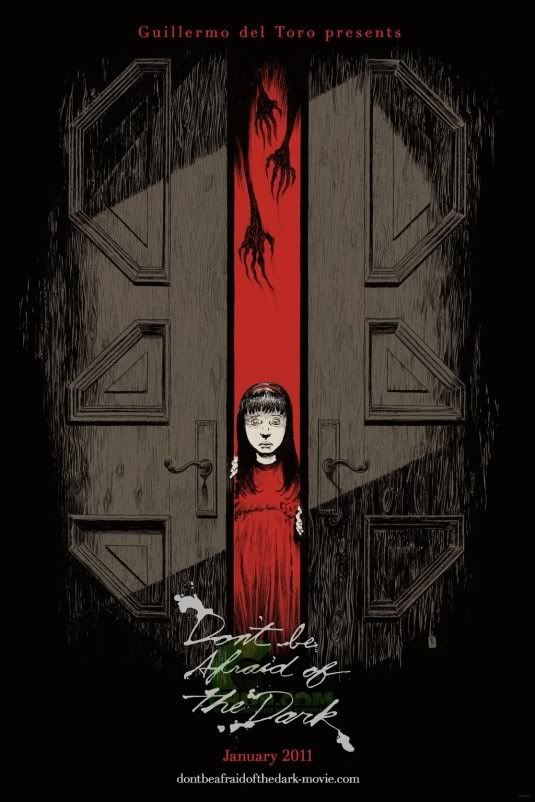 Produzido por
Guillermo Del Toro
em conjunto com
Mark Johnson
(
As Crónicas de Nárnia
),
Don't be Afraid of the Dark
é o remake do telefilme da ABC realizado em 1973 e
Troy Nixey
surge aqui a assinar a sua primeira realização 'apadrinhado' precisamente por Del Toro, que se está a tornar cada vez mais um nome incontornável do cinema fantástico.
O elenco envolve nomes como
Baille Madison
,
Guy Pearce
e
Katie Holmes
nos principais papeis, e promete ser um bom regresso ao ambiente clássico das 'mansões assombradas'.
Don't be Afraid of the Dark
estreia a 21 de Janeiro de 2011 nos Estados Unidos da América, e já podemos assistir ao primeiro teaser trailer.