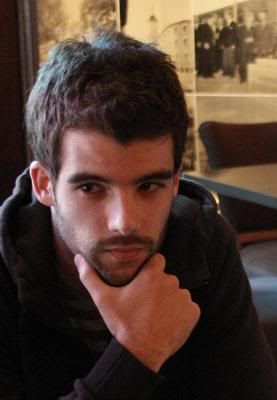 A curta-metragem nacional
Arena
, do jovem realizador de 25 anos João Salavisa, ganhou a palma de ouro na competição das curtas-metragens. O cinema nacional está de parabéns!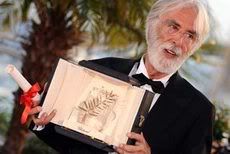 Das Weisse Band - The White Ribbon
de Michael Haneke foi o vencedor da palma de ouro deste ano da secção oficial do festival, grande prémio do júri (Grand Prix) foi atribuído a
The Prophet
de Jacques Audiard, ambos os filmes que eram apontados como favoritos. Como melhor realizador o prémio foi para o dividido
Kinatay
de Brillante Mendoza.
Fish Tank
de Andrea Arnold e
Thirst
de Park Chan-wook ficaram empatados na atribuição do prémio do júri. A Camera d'Or, que premeia as obras de estreia dos realizadores em competição, foi para Warwick Thornton com
Samson and Delilah
.

Aqui fica a lista completa dos vencedores:
Palme d'Or
"The White Ribbon" (Michael Haneke, Germany-France-Austria-Italy)
Grand Prix
"A Prophet" (Jacques Audiard, France)
Special jury prize
Alain Resnais, "Wild Grass" (France)
Director
Brillante Mendoza ("Kinatay," Philippines)
Jury prize
"Fish Tank" (Andrea Arnold, U.K.), "Thirst" (Park Chan-wook, South Korea-U.S.)
Actor
Christoph Waltz, "Inglourious Basterds" (U.S.-Germany)
Actress
Charlotte Gainsbourg, "Antichrist" (Denmark-Germany-France-Sweden-Italy-Poland)
Screenplay
Mei Feng, "Spring Fever" (Hong Kong-France)
SHORT FILMS JURY PRIZES
Palme d'Or
"Arena" (Joao Salaviza, Portugal)
Special Mention
"The Six Dollar Fifty Man" (Mark Albiston, Louis Sutherland, New Zealand)
UN CERTAIN REGARD JURY AWARDS
Main Prize
"Dogtooth" (Yorgos Lanthimos, Greece)
Jury Prize
"Police, Adjective" (Corneliu Porumboiu, Romania)
Special Prize
"No One Knows About Persian Cats" (Bahman Ghobadi, Iran), "Father of My Children" (Mia Hansen-Love, France)
OTHER MAIN JURY AWARDS
Camera d'Or
"Samson and Delilah" (Warwick Thornton)
Special Mention
''Ajami" (Scandar Copti, Yaron Shani, Israel-Germany)
Critics' Week Grand Prix
"Farewell Gary" (Nassim Amamouche, France)