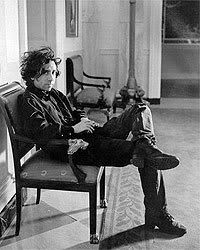 Tim Burton
irá realizar para a Disney e em 3D,
Alice in Wonderland
(Alice no País das Maravilhas) - o mítico e eterno conto de fantasia de
Lewis Carol
, baseado num script de
Linda Woovelton
(
The Lion King
e
Beauty and the Beast
). A produção tem inicio agendado para Maio do próximo ano.
Confirmado também pela Disney e em 3D está
Frankenweenie
, baseado na sua curta metragem de 1984 e disponível na edição especial de
The Nightmare Before Chistmas
(O Estranho Mundo de Jack).
Mesmo de achar que o projecto esteja em boas mãos, tenho muita pena que 'Alice' não seja uma adaptação live action.