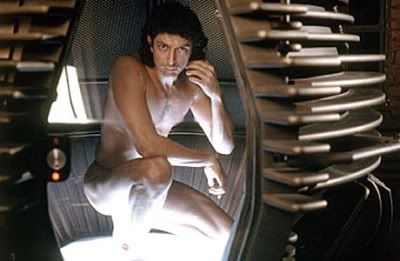 David Cronenberg, surpreendentemente, será o eventual realizador do remake do seu filme de culto de 1986, The Fly - A Mosca. Filme que por sua vez já era um remake (ou uma nova versão) do clássico de ficção cientifica de 1958 de Kurt Neumann e com Vincent Price.

O filme centra-se em Seth Brundle, um cientista obcecado, que depois de uma má experiência de tele-transportação, o seu ADN é fundido com o de uma mosca. O original de Cronenberg contou com as interpretações de Jeff Goldblum e Geena Davis e deu origem a uma sequela em 1988 mas sem o envolvimento nem de Cronenberg nem da dupla dos actores principais.

A intenção de produzir um remake pela Fox já não é novidade, agora o envolvimento de Cronenberg no seu argumento e agora na realização já dá outra expectativa ao projecto, apesar de ainda não se saber nenhumas datas relativas ao inicio da produção.

De notar que não é a primeira vez que um realizador revisita a sua própria obra, já aconteceu com Alfred Hitchcock com O Homem que Sabia Demasiado (1934/1956) e mais recentemente com Michael Haneke com Funny Games - Brincadeiras Perigosas (1997/2007).

Actualmente, David Cronenberg encontra-se envolvido na adaptação de The Matarese Circle, adaptação da obra de Robert Ludlum (autor também da saga Bourne em livros) e em Cosmopolis, adaptação da obra de Don DeLillo e que vai ser produzido por Paulo Branco, este último previsto a começar as filmagens em 2010.